What Should the Mother of Bride and Groom Wear?
The mother of the bride is one of the most important members at a wedding. She helps with planning, provides emotional support, and also serves as  the bride's trusted confidante. A mother of the groom serves the same role for the groom too.  But it doesn't end there. The mother of the bride and groom also has an important role at the wedding – to wear a dress that reflects her personality and her daughter's wedding style.
Since the mother of the bride and groom play such important roles on their child's special day, it is important that they dress appropriately. Here are some tips on what the mother of the bride should wear at the wedding.
Let the Time and the Couple Be Your Guide
The bride and groom are the ones who know best what kind of day it should be. Be sure to take their cues for style, color, and degree of formality!  This is going to be an event that sets the tone for their life together.  With the bride and groom as your guides, you are sure to have a dress that is a reflection of the wedding style. From country weddings complete with boots or black-tie affairs - let them set the tone for what type of wedding it will be. The bride and groom will want you looking your best! So, don't hesitate to ask them for some guidelines. 
The sooner you find that perfect dress, the less time it will take to try on and purchase. It's best if we can start with three months of notice so every detail has enough lead-time for alterations or custom work. You have a wide range of dress options if you look in department or specialty stores, but don't overlook traditional bridal salons. Many have options that are just as good--or better! 
The mother of the bride typically buys her dress first and then shares it with the groom's mom. It's also possible that the bride's mother may need special instructions and adjustments, so she should also schedule this ahead of time. 
The mothers' clothing should complement each other, but they don't have to be the same.  Don't worry about matching, because the bride should only be thee one who stands out.
Tips For the Mother of the Bride

Check out our Modest Formal Dresses Collection Today.
What does the mother of the bride wear? It's a question many people are asking these days. In years past, mothers dressed up in matronly or overly conservative attire- but thankfully that is hardly necessary anymore! Moms can now choose from sleek evening gowns to trendy midis with ease- an array of options any woman would be proud to wear without worrying about what other might think. There are still some factors though which should influence your choice before making it final. 
Moms are encouraged to dress in an outfit they enjoy. For this momentous occasion in life, elegant evening gowns, stylish midis, and maxi dresses are all fantastic choices! 
The first thing that can determine the style of outfit mom wears is what the theme of the wedding. For example, if it is a winter wedding, then it is probably best to wear something that is warmer or dressy for a summer wedding. The other factor for what mother of the bride should wear are the time of year, location, and venue.
The kind of dress that mom wears is directly related to the theme, time, and venue of the wedding. For example, if it's a winter wedding then mom will most likely wear a long, heavy skirt or lace sleeves. A formal setting calls for a more upscale outfit which would not be worn at casual summer weddings! 
Tips For the Mother of the Groom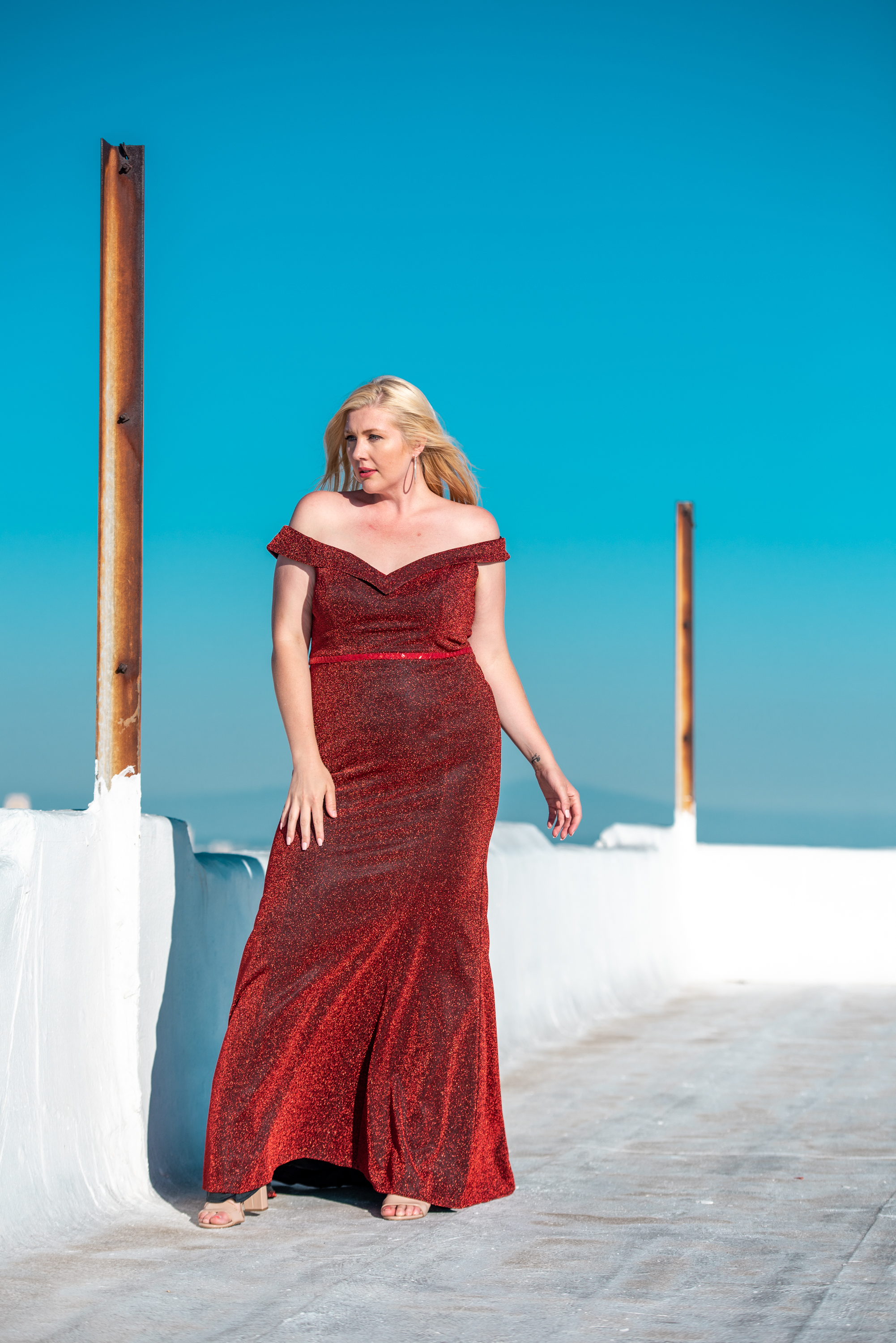 Check out our Mother of the Groom Dress Collection Today.
Traditional mother of the bride dress etiquette stipulates that the bride should choose her gown first, then inform the groom's mother what she has chosen so they can match.  Wear a dress that complements, but does not exactly match, the mother of the bride's gown and the bridesmaids' dresses. Avoid wearing a white, off-white, or similar neutral hue that matches the bride's gown. Choose a mother of the groom's wedding gown that fits the formality of the wedding. A casual wedding might be more relaxed, allowing you to wear a less formal dress. If you are unsure about the formality level of the wedding, ask the bride or groom for help. 
The mother of the groom's style should reflect her personality while also satisfying any requests from other female guests who may be attending. You can wear anything that you love- it doesn't have to be traditional or conservative. Customize a dress to fit your body type, tone it down with accessories or bold shoes, but most importantly…do whatever makes you happy! If it's your daughter's wedding, then express yourself as the individual that everyone loves and admires.
In addition, unless it's a formal wedding that has been authorized by the bride and groom, don't wear black.  
Don't wear black. Only the bride should be the only one wearing white, off-white, or another neutral hue of color. Be modest in your clothing. Your clothes should never draw attention from the bride. Avoid wearing too much make-up and jewelry to avoid outshining the bride. 
Select the right accessories
Your accessories are the cherry on top of your outfit. Choose a pair of shoes that are fashionable and appropriate for you, but not too casual. With an attractive hairstyle that complements your face shape.  Use a simple, classic piece of jewelry that will not steal the spotlight away from your daughter or son but  instead compliment your look. For example, a simple pearl necklace is an ideal accessory for a mother of the groom or bride outfit. 
Getting Glammed before the Wedding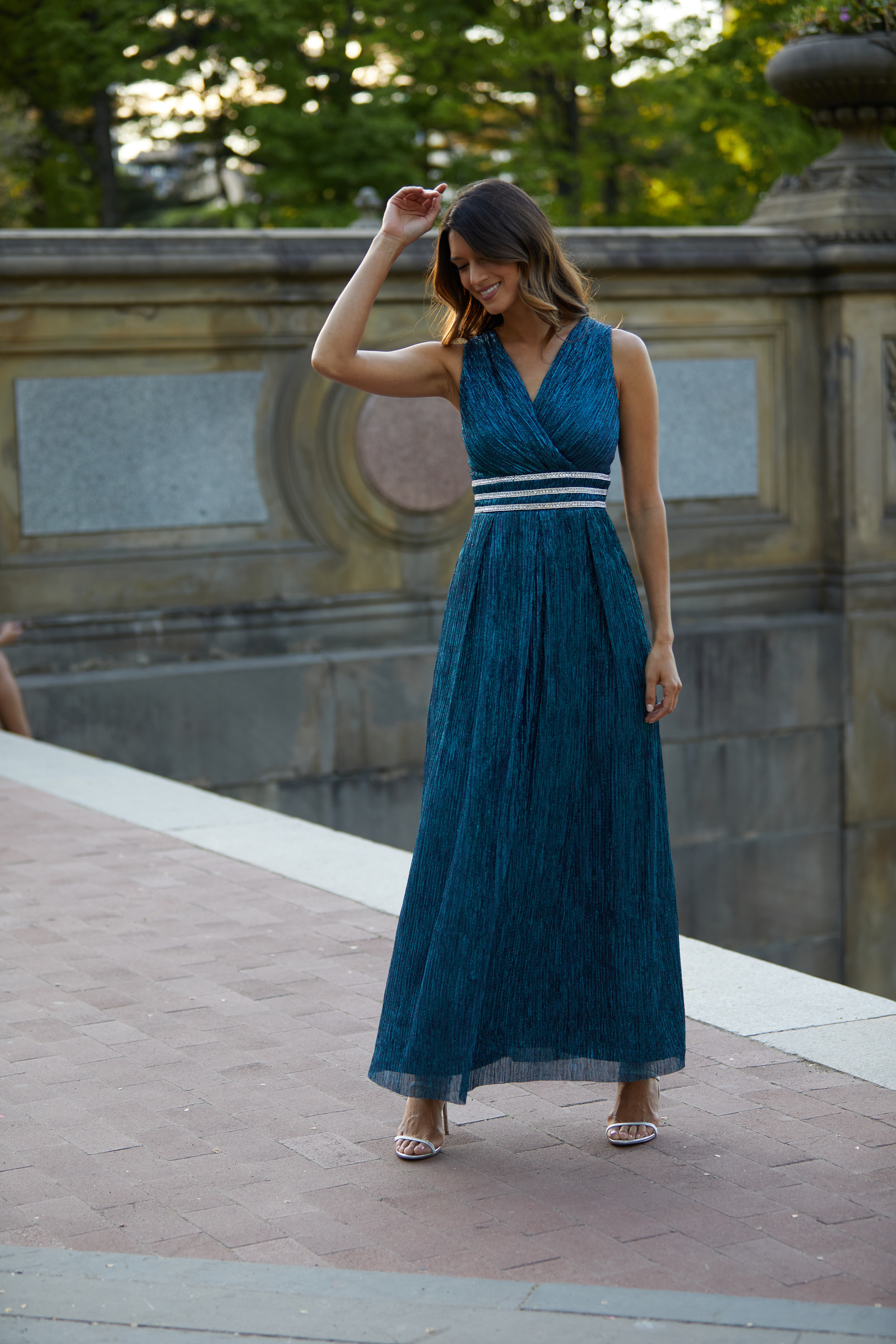 Check out our Short Mother of the Groom Dress Collection Today.
There are no particular rules when it comes to mother-of-the-bride hair and makeup. Think sophisticated, understated, and appropriate — as well as representative of your style — when deciding on these features.  The day before the wedding, get a fresh manicure and pedicure. The next morning have your hair done by an experienced stylist for added style that will reflect who you are as well! You may invite the bride's mother or other family members to a make-over party of your own, or you might enjoy the unique opportunity for privacy and plan to go off on your own. If you want to look your best on your special day, be sure to schedule hair and makeup services — whether professional or personal. Too frequently, mothers place themselves last in favor of their children on their big days. Keep in mind that it's also your special day! 
A wedding is also a significant occasion for the bride and groom's mother. This implies that you'll need to put aside some time from your hectic schedule to get ready for the big event. At the end of the day,  you should look and feel your best at the wedding. If you're feeling good, you'll be able to enjoy yourself and bond with friends and family. 
If you want an elegant and stylish Mother of the Bride dress, look no further than our collection here at The Dress Outlet. We have dresses in every color imaginable for all different body types!